I know that I am lucky to have you, for you are the best boyfriend in the world. You know me and take care of me like no one else. I love you.
A special smile a special face,
A special someone i cant replace,
I love you & i always will.
You have filled a space no one can fill.
Happy Valentines !!!!
For this Valentines day,
I don't have much money,
No rings, or a car, or a special necklace,
What I instead decided to give you is something priceless,
It's something every girl ……….
Friendship is the most beautiful word ever invented. One may even lose love at some point of time in life, but a true friend will be by your side forever. Happy Valentines day.
Happy valentine's day wishes
To My Sweet (Husband/Wife's name/girlfriend):
Thank you for the memories of
yesterday, for the happiness of today,
and the promise of all tomorrows!
Happy Valentine's Day!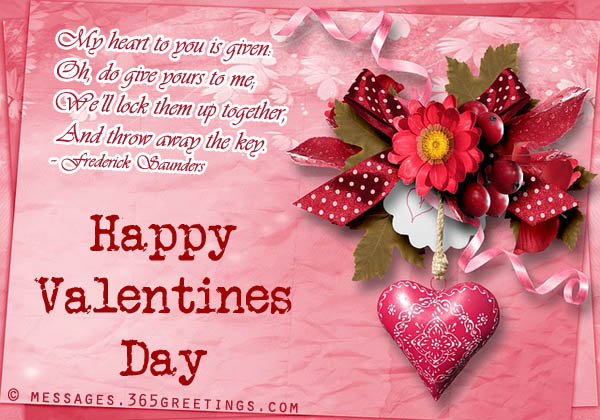 I need the Earth to give me a place to live
I need the sun to help me see
I need the stars to give me hope
and I need your love to be happy.
Happy Valentines Day!!!!
I love you!!!!!!!
If you feels cold at night,
let the promise of my girl friend
my love and hugs cover you like a
'warm blanket'
Happy Valentine day!!!
I love you soo much my dear!!!
It's so good knowing I can count on you
for words of kindness or concern,
and whenever I need it
you offer your support and encouragement …
My Valentine's Wish
Just for You
My Friend.
May this Valentine's Day
be filled with love understanding and contentment
as you journey through life with those you hold dear.
wish you a very happy valentines day!!!
On that special Valentine list,
You're at the top, my friend.
I love you, and I know for sure,
Our friendship will never end!
Happy Valentine's Day!!!!