I have the gas. You give me the wood. And our love is the spark. We are one hot couple!
I love loving you. Happy Valentine's Day!
I love you a lot, especially when you aren't annoying me to death. Happy Valentines Day.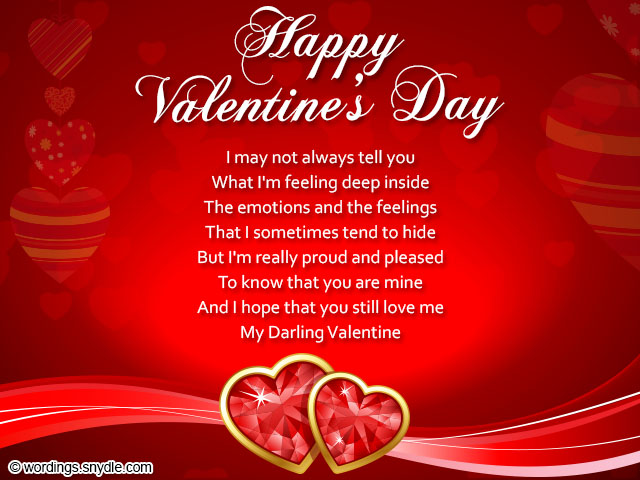 I love your lips and your eyes so bright,
I even love your cellulite.
I think cuss words should be reserved to express stong emotions. That's why I'd like to tell you that you are one 'D#&%' gorgeous babe.
I want to let you know that I want you to be my Valentine. Again!
I worked hard trying to think of what to write in your card. Then I just 'googled' it. Happy Valentine's Day!
If you were blue and I was red, we'd both be purple all the time.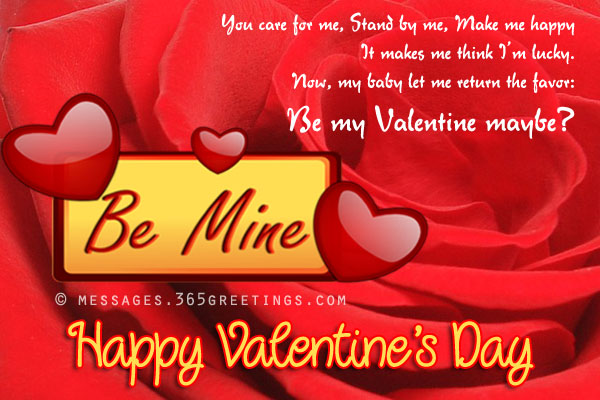 I'm wishing you a happy Valentine's Day, because it's the only way I'll have a happy Valentine's day.
Just the sound of your name,and I flush with love.
You are the most precious gift that God has blessed me with,
knowing you love me makes my dream come true.
For I live only for the moments spent with you.