Am I glad I married you? Every. Single. Day. Your loving wife.
At the beach I found a bottle with a note inside saying you are my soul mate. Believe me? I'll bring the bottle.
Being with you feels just like a dream, you make me feel like a queen, i do not know what the future holds, but with you only, i want to grow old,
Don't forget our date tonight. Just because you're my wife, don't think I'm not still just a little bit nervous.
Ever since I met you, I can't believe how much my luck has changed. You're mine now.
Every night I think of you. Can't wait till I get to see you again.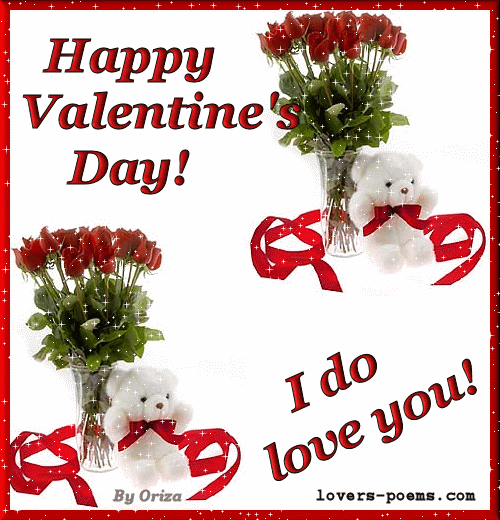 Here is my heart, it is yours so take it, Treat it gently, please do not break it. Its full of love thats good and true, So please keep it always close to u.
I know you are away from me but trust me no one can take my thoughts and feelings for you from me. Will always be there for you. Happy Valentine's Day.
I love you more than I can say, more than there are stars in the sky.. I love you like crazy, Please don't ever leave me else I will die.
If I were a boy band, I could sing this in perfect four-part harmony. Baby, I love you!