It's amazing how we found one another so easily. Be my lover forever.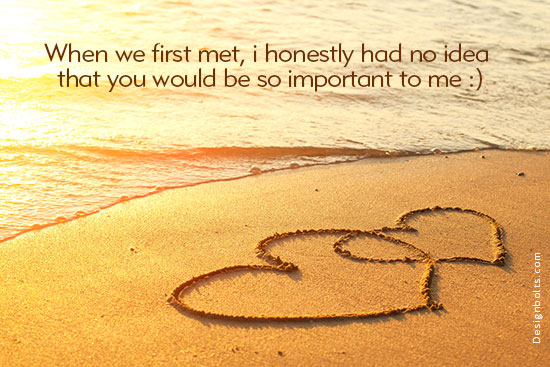 Let me call you sweetheart, because you'll always be, the dearest and the sweetest one, in all the world to me, Because I'll always love you, More than you could ever guess, Because you are my everything, My world, my happiness.
Let's have a honeymoon every year. Then we can celebrate becoming husband and wife over and over again.
Let's sit on the bench and wait for the bus to come by, like we did as boyfriend and girlfriend so long ago.
Love is missing someone whenever you're apart, but somehow feeling warm inside because you're close in heart. As we are, Happy Valentines Day sweetheart.
Love is the only wealth that grows with giving and my darling, I am the richest man on earth 'cause I have the wealth of your love. Happy Valentine, my Love.
My heart is as light as a feather when I'm with you.
No poems no fancy words I just want the world to know that I LOVE YOU my Princess with all my heart. Happy Valentines Day.
Once in a lifetime, someone comes along who changes your destiny. That someone is you.
Put on one some of those golden oldies and let's dance the night away.